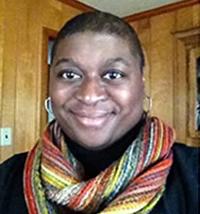 Teresa Neely
Professor
College Grant Writing and Special Assistant to the Dean for Diversity, Equity, and Inclusion
Office of the Dean
Contact Information
Zimmerman Library 295
(505) 925-9514
neely@unm.edu
Biography
Teresa Y. Neely, MLS, Ph.D., (her, hers, she), is Professor of Librarianship, and assessment librarian in the College of the University Libraries and Learning Sciences (College), University of New Mexico, Albuquerque.  Dr. Neely is responsible for providing leadership and planning for assessment in all aspects of the College. She has worked in academic research libraries for more than 25 years and is the author/co-editor of seven books and conference proceedings, and numerous scholarly and peer-reviewed articles, book chapters, conference papers, working papers, and a white paper. Her most recent publications include In our Own Voices, Redux: The Faces of Librarianship Today (Lanham, MD: Rowman & Littlefield, 2018), co-edited with Jorge R. Lopéz-McKnight; and, "I AM My Hair, and My Hair is Me: #BlackGirlMagicinLIS," a chapter in Pushing theMargins: Women of Color and Intersectionality in LIS (Library Juice Press, 2018. Edited by Rose L. Chou and Annie Pho, this book is also the 2019 winner of the ACRL Women and Gender Studies Section Award for Significant Achievement in Women and Gender Studies Librarianship.
 UNM University Libraries Assessment and Statistics
She received her masters degree, and doctorate, both in library and information science, from the University of Pittsburgh, where she also taught graduate courses as a K. Leroy Irvis Fellow. Prior to this appointment she held positions in academic and research libraries in Pittsburgh, Colorado, and Maryland.
Research and Scholarly Interests
Diversity and leadership in librarianship, 19th  century banking practices and procedures, user designed data sets (Native American and African American hip-hop lyrics), digital humanities and text analysis, assessment in research libraries and higher education, and spaces for people and paper in academic libraries.