Planning for the Future
Mission:
We support our communities by providing expertise, instruction, services, spaces, and collections that advance scholarship, teaching, and intellectual discovery. 
Vision:
Our College will be a competitive advantage for UNM and the state of New Mexico.
Organizational Mantra: 
Believe in our Impact. Measure our progress. Tell our stories. 
Five Priorities: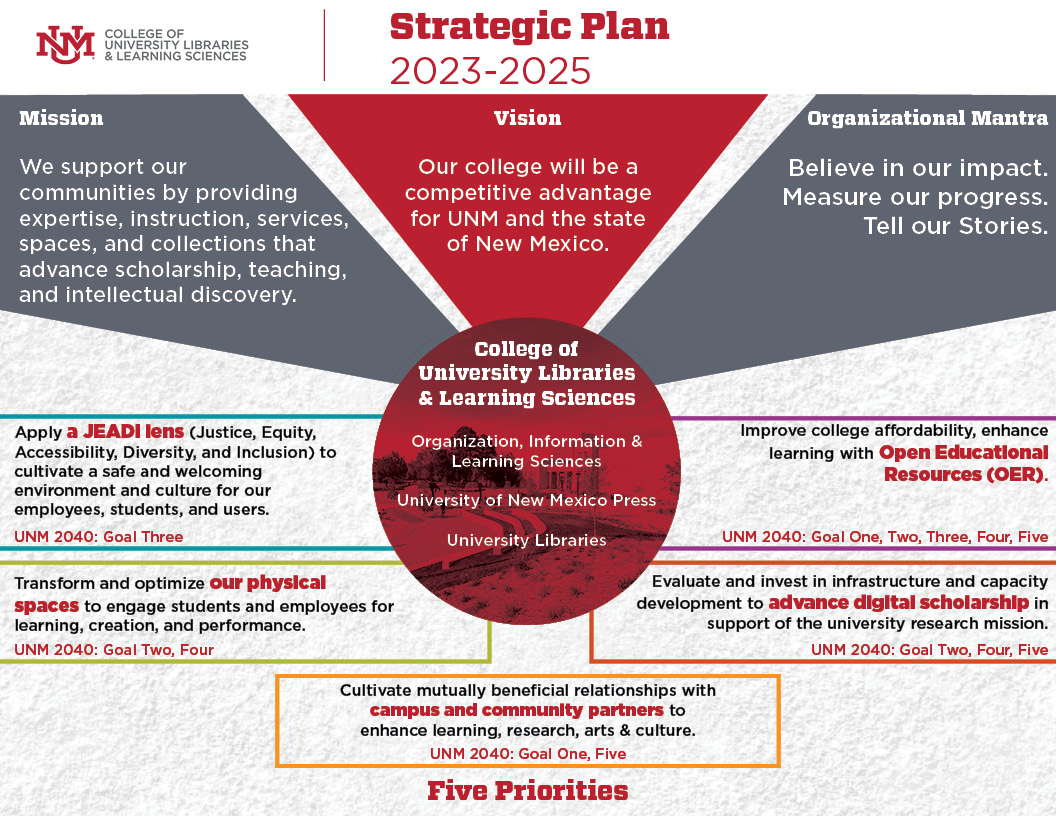 Our Progress
Five Priorities:
JEADI lens (Justice, Equity, Accessibility, Diversity, and Inclusion)
Open Educational Resources (OER)
Physical spaces
Advance digital scholarship
Campus and community partners: