Dean's Message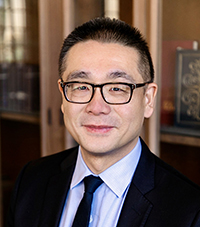 Welcome to the University of New Mexico and College of University Libraries and Learning Sciences (CULLS)!
CULLS is a special college. There is not another place in the country that combines the University Libraries, an academic degree granting unit (Organization, Information, and Learning Sciences), and the University of New Mexico Press in one college. This unique combination means that we have the talents, expertise, and resources that no other place does. I am thrilled and incredibly honored to begin my tenure as dean and professor of CULLS. My vision is to leverage the strengths of the different units to develop a model that will make CULLS a competitive advantage for the university, faculty, and students.
We are still in the middle of a global pandemic. But the past 18 months or so have taught us many valuable lessons that we can apply to the future of the University Libraries, OILS, and UNM Press. We were challenged to discover new ways to ensure that access and resources are always available.
Finally, I want to use this opportunity to acknowledge our faculty and staff, who have been and continue to be going above and beyond to provide excellent services and access to our extensive resources. I am deeply grateful for how our faculty and staff meet their service obligations with the highest level of professionalism and dedication. This is a tough period for our users too, and I am appreciative of your understanding and patience whenever situations change, and we must adjust. We are in this together, and I am optimistic that we are all going to emerge from this experience stronger and wiser.
Leo S. Lo
Dean and Professor
The College of University Libraries and Learning Sciences