Dean's Message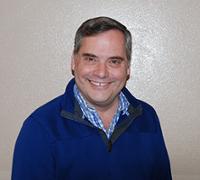 Welcome! Bienvenidos!
As I step into my role as Interim Dean of the College of University Libraries & Learning Sciences this spring, we remain in the midst of a pandemic that has changed how we teach our classes and offer our services. Our OILS classes were already almost all online, but are now 100% online. Our libraries remain committed to supporting UNM students, staff and faculty through robust online resources and services and onsite safe and comfortable study spaces with computing, scanning, printing, physical collections access, and assistance. The hours our buildings are open will continue to evolve in response to changes in public health and safety guidelines and orders (see library hours for the most up-to-date information). Our UNM Press continues to produce high quality scholarly books. 
What has not changed is our commitment to excellence in education and scholarship. My pledge to our students, faculty, and staff is that we will continue to be essential partners in your learning and research. My specific strategic priorities are:
Advance social justice;
Foster Diversity, Equity, and Inclusion;
Enhance communication;
Transform spaces, including the South Campus Repository, Graduate Commons, Parish Library services space, reflection space, and Adobe Creative Commons;
Build distinctive Native American collections and services and continue to enrich our distinctive Latin American collections.
Promote Open Education Resources.
Please feel free to reach out to me with any questions or concerns.
Mark Emmons
Interim Dean
College of University Libraries & Learning Sciences
University of New Mexico