UNM Press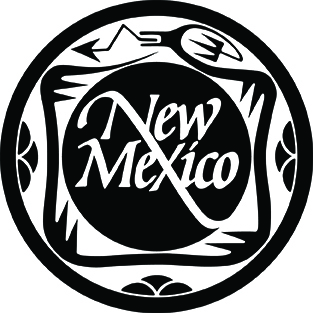 Established in 1929 by the Regents of the University of New Mexico, UNM Press is a well-known and respected publisher in the fields of anthropology, archaeology, indigenous studies, Latin American studies, American studies, Chicana/o studies, art, architecture, and the history, literature, ecology, and cultures of the American West. The Press imprint is overseen by a faculty committee, whose twelve members are appointed by the Faculty Senate to represent a broad spectrum of university departments.
The University of New Mexico Press has a long and distinguished record of service to the University and the State, but changes in the way consumers buy and read books has created some challenges for its continued success. The Office of the Provost and Executive Vice President for Academic affairs began exploring options that will provide a sustainable business model for the Press in 2017.
Beginning on March 1, 2018, UNM Press began reporting to the Dean of the College of University Libraries and Learning Sciences, Richard Clement. The reasons for this change are detailed in a comprehensive study completed in 2017, Report on the Feasibility of Integrating the University of New Mexico Press within the University Libraries (Darrin Pratt and Michael Spooner), July 17, 2017. The report serves as a detailed resource for integrating the Press into the College during the next year.
---
Award Winning Press titles in 2017-2018
The Blood Contingent: The Military and the Making of Modern Mexico, 1876–1911
Stephen B. Neufeld
Winner of the 2018 LASA Bryce Wood Book Award
Sisters in Blue/Hermanas de azul: Sor María de Ágreda Comes to New Mexico/ Sor María de Ágreda viene a Nuevo México
Anna M. Nogar and Enrique R. Lamadrid; Illustrations by Amy Córdova
Winner of the 2017 Southwest Book Award from the Border Regional Library Association
The Lynching of Mexicans in the Texas Borderlands
Nicholas Villanueva Jr.
Winner of the 2017 Southwest Book Award from the Border Regional Library Association
Before Brasília: Frontier Life in Central Brazil
Mary C. Karasch
2017 Choice Outstanding Academic Title
Critical Assembly: Poems of the Manhattan Project
John Canaday
2017 Southwest Books of the Year
Tortillas, Tiswin, and T-Bones: A Food History of the Southwest
Gregory McNamee
2017 Southwest Books of the Year