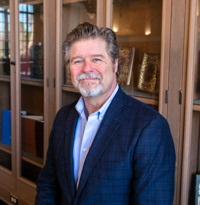 Stephen P. Hull
Professor of Practice
Director, UNM Press
UNM Press
Contact Information
1717 Roma Ave NE
(505) 277-3280
sphull@unm.edu
Biography
Stephen Hull is the director of the University of New Mexico Press. Hull has had a thirty-five year career in book publishing, the last nine as editor and publisher at the University Press of New England, at Dartmouth College. Hull began his career with the college division of Little, Brown & Co., before moving to Allyn & Bacon, a division of Simon and Schuster.
With independent publisher Zoland Books, Inc., Hull worked with important novelists, poets, and nonfiction writers, including Ha Jin, Sheila Kohler, Kevin Young, André Brink, and many others.
In 2002 he left to found the independent trade publisher Justin, Charles & Co. (named for his two sons), discovering and introducing writers such as Harry Shearer, Scarlett Thomas, Richard Marinick, and Boris Fishman, as well as publishing prize-winning authors such as Nina Fitzpatrick and Ken Bruen.
At the University Press of New England Hull founded several new series including "Seafaring America," publishing original works, reissues, and anthologies bearing on America's maritime heritage; and ForeEdge Books, a new imprint of general interest nonfiction with regional roots and national resonance. Since 2014 ForeEdge has grown to publish twenty-four titles a year in history, politics, science, music, and sports.