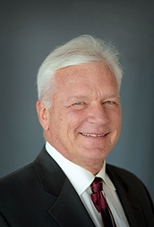 Bob Grassberger
Assistant Professor Emeritus
Organization, Information and Learning Sciences
Biography
Dr. Bob Grassberger has over thirty years of experience in organizational consulting and applied research. While much of Bob's work has been in rural New Mexico, he has also worked on human and institutional capital development projects in the Middle East and Central Asia. In addition, he has been involved in several New Mexico start-up companies.  
With extensive applied experience in economics and business, Dr. Grassberger's primary interest is in using learning strategically to improve human performance. In alignment with this interest, he serves as a member of the State Workforce Development Board and as a board member of the Rural Alliance; an organization devoted to training New Mexican's engaged in rural development.
Dr. Grassberger received his PhD from the University of New Mexico in Organizational Learning and Instructional Technology, his MS from New Mexico State University in Agricultural Economics and Economics, and holds a BA in Biological Science from Southern Illinois University.