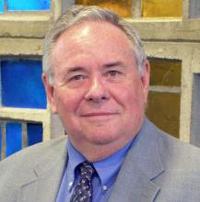 William Bramble
Professor Emeritus of Education
Organization, Information and Learning Sciences
Biography
Dr. Bramble's research addresses issues in instructional technology, distance learning, rural education, and the economics of large-scale education projects. He directed a research project aimed at improving the performance of Native American students using web-based learning techniques. Dr. Bramble also coauthored a book entitled "Economics of Distance and Online Learning: Theory, Practice, and Research" with Dr. Santosh Panda of the Indira Gandhi National Open University. Previous books include a research methods text and a text on computers in education.
Dr. Bramble is also the long-time director of the College of Education's Technology and Education Center (TEC). The TEC provides technology support to college faculty and students. It has also housed a number of important outreach and research projects. Through the TEC's efforts over 5,000 New Mexico teachers have received training in the integration of technology in their classrooms.
Dr. Bramble earned his Ph.D. from The University of Chicago in the area of Measurement, Evaluation, and Statistical Analysis (MESA) in Education. He held previous assignments with the University of Kentucky, Alaska Department of Education, University of Alaska, and the Institute for Simulation and Training at the University of Central Florida. Dr. Bramble's research and consulting has been conducted in places such as the Appalachian states, Alaska, the American Southwest, Australia, and Sub Saharan Africa.